Starting a yoga business is hard. Growing a yoga business can be harder.
But it doesn't have to be.
While it can seem intimidating, growing your yoga business can be simplified into 5 tips: offer unique classes, create an inviting space, get involved in the community, not overly discounting yourself or the studio, and add meditation classes.
When we take the time to think of our client's best interests, we help create a studio full of thoughtfulness, love, and courtesy that translates to a business people trust. Making them feel at home creates a solid client base for years to come.
Offer Unique Classes
Being a certified yoga instructor is an essential requirement for teaching yoga. But truly, how much do we know and understand after an introductory 200 or 500-hour course? Adding new certificates and deepening our practice with other classes can help us achieve a better understanding of how to help our students.
Which classes to offer is personal to you and your region. The best advice is to choose something that inspires you but is also becoming popular in your town. Staying ahead of the curve allows you to be the frontrunner in your community.
Lately, people are turning toward meditation and breathwork. They want to find ways to translate what they achieve on the mat into things they can access and use in their day to day. Many people are seeking more than just a yoga instructor but rather a transformational coach.
Becoming a transformational coach gives you the opportunity to help guide students deeper into their practice. It also opens doors for one-on-one meetings, small group classes, public speaking opportunities, and much more.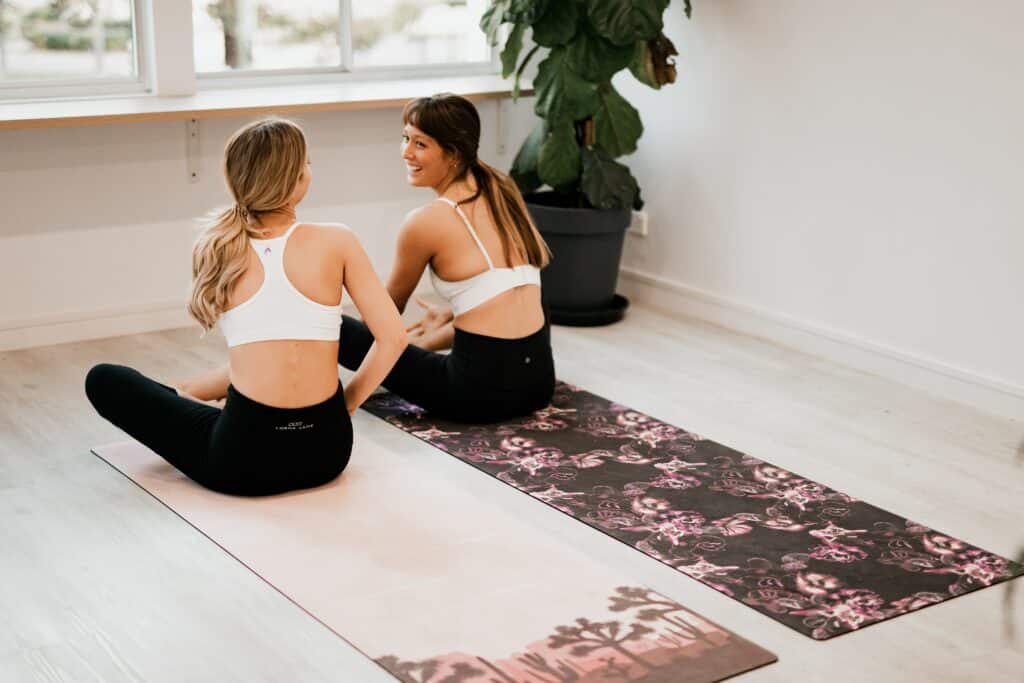 Create an Inviting Space
When people are deciding where to go for yoga or meditation classes, they will be drawn to places that feel welcoming and accessible.
Becoming trauma-informed can help us gently support students even if we are unaware of their trauma or past. Most individuals will experience a traumatic event in their lives and can silently carry that with them for years or even a lifetime. However, small acts of kindness and knowing how to interact with others can create a safe and inviting space for everyone.
Thinking of small things that have a significant impact on potential clients begins with location. Access to a safe parking lot, wheelchair and handicap accessibility, and even sidewalks help ensure everyone can navigate your space and are important to consider when finding a studio space.
Get Involved in Your Community
People can only become regulars if they are aware you exist.
Social media has opened the doors to free marketing opportunities. Creating an online community can also create new opportunities for virtual classes where your clients don't have to leave their homes!
Staying up to date with community events like wellness fairs, farmer's markets, or fundraisers allows you to meet potential clients as well as become a cornerstone in your community. Meeting with other local businesses opens doors for future collaborations, which can widen your marketing reach.
Another great way to get more foot traffic in your studio is to offer discounts or "bring a friend" options for current students. Many people like to attend classes with friends or family, so why not attempt to make long-term clients as well?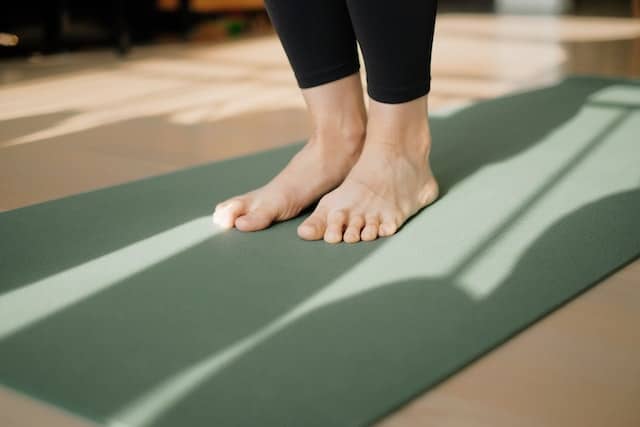 Don't Discount Yourself
Although offering discounts and reward programs can help get people in the door and keep them coming to your studio, offering too much money off can actually deter people. When you discount yourself too much, others won't value what you offer.
This is especially true if you have taken the time to get certified in multiple or in-depth classes. Adding a breathwork certification to your resume increases the price you can charge your clients because you can now teach guided breathwork injunction with yoga or meditation.
When you offer specialty classes, you have to charge differently than those only offering basic classes. While the actual amount will be up to you and your studio, becoming specialized in other areas has financial as well as practical benefits.
Add Meditation
Today, more and more people are seeking out alternative therapies to help them destress and become holistically healthy. Adding meditation to your studio's offerings creates classes that are accessible to all, regardless of physical activity levels.
Becoming a meditation instructor allows you to tune into yourself as well as guide students further into relaxation. Whether you want to offer meditation as a stand-alone class or add it to the end of a yoga session, there is no end to the benefits of learning to control your mind and breath.
Students will learn to utilize meditation techniques outside of the classroom, which can profoundly benefit their lives. Meditation can also be taught virtually with ease. You can offer classes or prerecorded meditation bundles that can be purchased online.
Conclusion
Falling in love with yoga and meditation was easy. However, being called to open our own studios can be intimidating, and it can be even harder to figure out how to grow our business once the doors open.
Offering unique classes, creating an inviting and inclusive space, attending community events, avoiding excessive discounts, and adding meditation are all ways that can help your yoga business thrive!
Like most things in life, creating a successful yoga studio comes down to the small things. What small changes can you implement in your studio to create a more inclusive and welcoming space?