By Megan Gallagher @meganwgallagher and Kevin Ellerton @kevinellerton
2020 has been a challenging year for billions of people around the world. As the months wind down toward the end of one year and the beginning of the next, we're constantly searching for rays of hope, wherever we may find them.
Some spiritual teachers, organizations & corporations are taking this moment to bring inspiration, hope, love, and healing to those who need it most.
This has certainly been a year for the extraordinary and bizarre, and it has given rise to some fascinating partnerships in the wellness space as well.
In what may appear at first to be an unlikely partnership, Deepak Chopra has teamed up with EBY, a women's intimates brand.
It seems like such a strange pairing, it has a tendency to raise eyebrows… but when you look closer, the picture begins to come into focus.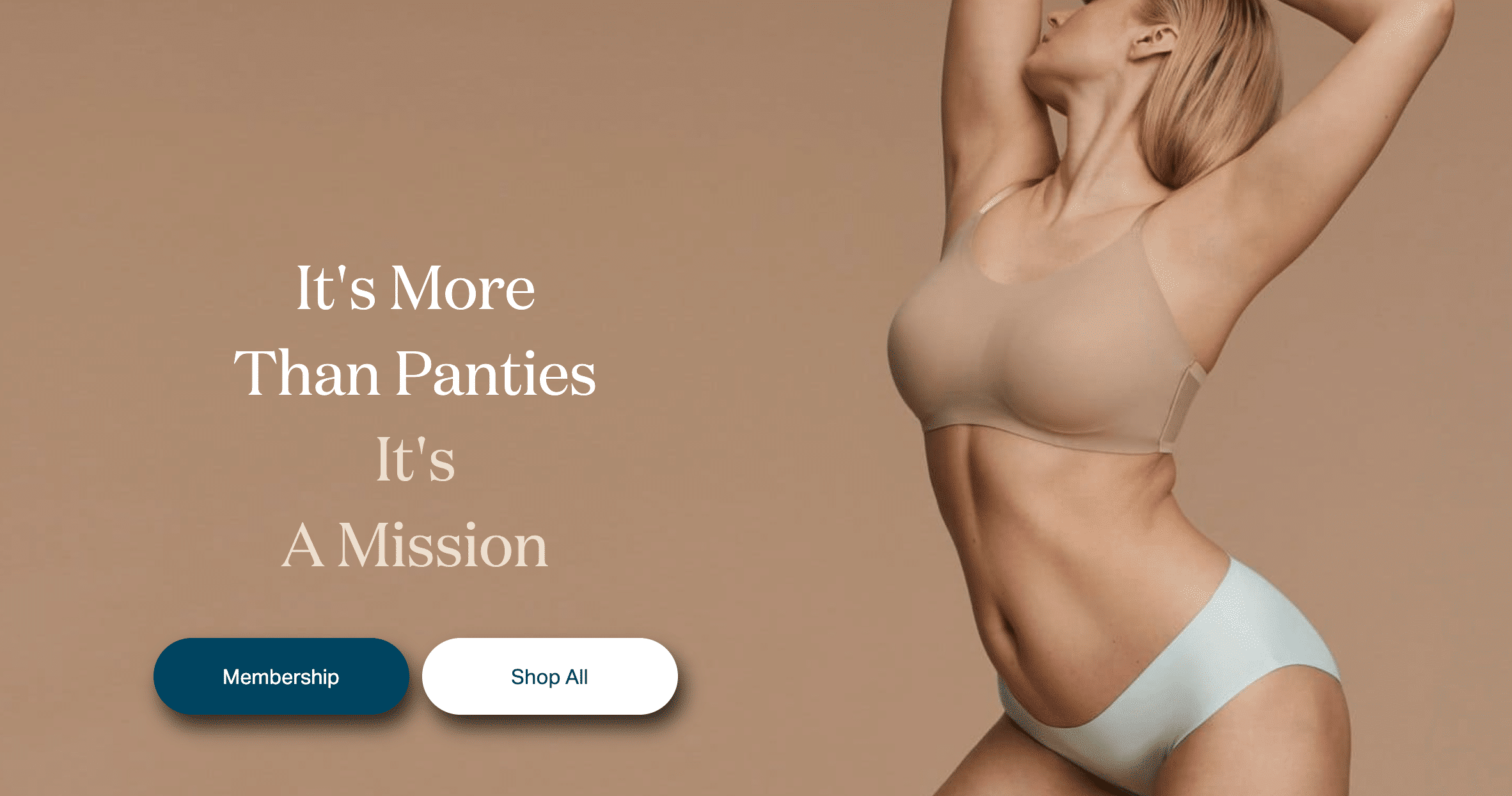 EBY does more than just sell bras & panties. It's a mission driven company dedicated to female mental health, empowerment, and entrepreneurship.
Founded by Renata Black and Sofia Vergara, EBY is leading a new generation of females toward a place of strength and happiness, through self-esteem, empowerment, and even micro-lending! 10% of EBY's profits go into a pool of micro-loans that help underprivileged women around the world start businesses and become financially independent. When the loans are paid back, they are loaned to other female entrepreneurs, and the cycle goes on and on.
Deepak Chopra has also expressed concern recently about the disproportionate effect the pandemic has on women around the world. From teen girls to business women and single mothers, this pandemic has left women of all ages and races feeling anxious, stressed and out of alignment.
And so arose our unlikely pairing: EBY and The Chopra Foundation have joined forces to create and distribute a free video series entitled "Love in Action, Women." This virtual course is specifically designed to help women who have been struggling mentally and spiritually during the pandemic.
Through videos made by Deepak, along with special appearances from celebrity guests like Eva Longoria, Julianne Hough, Camille Kostek and Michelle Rodriguez, women everywhere have the opportunity to raise their confidence and take back their power, one video at a time.
This online course will be offered for free during the next three months, which is predicted to be one of the darkest periods of the covid pandemic. During this time, EBY will also be donating 10% of its profits to the Chopra Foundation.
To see the "Love in Action, Women" series for yourself, check out blog.join-eby.com/deepak-chopra
Our interview with Deepak
We had the opportunity last week to speak with Dr. Chopra, along with the Gabriella Wright, co-founder of the Chopra Foundation's Never Alone initiative. We talked about EBY, Love In Action, and what inspired them… but you know how Deepak is… we dug deeper and deeper (and deeper and deeper), and somehow ended up talking about the foundations of the multiverse 😂
We dug into things like…
The conflicts between EBY's ethic of sensuality & body-empowerment versus religious modesty morality
Ancient yogic wisdom about sexuality and spirituality
Osho's spiritual materialism
Deepak's childhood & path into spirituality
Deepak's meditation practices and philosophies
What Spiritual Awakening & Enlightenment are like
Spirituality vs Religion
What Reality is really about (does consciousness arise from matter, or vice versa?)
Joe Rogan, Sam Harris, and naive realism
The universe & the multiverse
And, somehow, how all of this connects with the EBY x Love In Action series!
Quotes from the interview, along with our analysis, will be available in the next physical issue of Meditation Magazine, which will be available in thousands of stores around the world (or just subscribe online through our website)!
You can also watch the full interview below.
The first 10 minutes of the live-stream are pre-interview meditations between Kevin & Megan. Then we have approximately two minutes of technical difficulties, when Deepak tries to join the call. Have you ever wanted to watch a world renowned spiritual teacher trying to connect his Air Pods to a livestream? If so, you'll probably enjoy watching from the beginning. If not, just skip to around 12:20 in the video, which is where we really get into the good stuff.
Enjoy! And please feel free to hit the like button, subscribe to our YouTube channel, and share the video with your friends: