I call my husband the Zen Master.
Lest you get the idea that he's a former Buddhist monk, let me set you straight. He's a meat and potatoes construction worker who wouldn't be caught dead in a yoga class. However, he has mastered the tenet of Buddhism "be here now." Very little ruffles him; not even a diagnosis of stage four prostate cancer two days before Christmas last year. "I feel fine," he said, and insisted we continue our plans to go cycling in Vietnam.
I had taken a year off from my job to travel. Duncan is older than me and had recently retired. Why let a cancer diagnosis change our plans? Me: I was born nervous. His diagnosis filled me with anxiety and worry, yet he was still convinced that he had many years ahead of him. I hoped he was right but felt ripples of anxiety when I saw the look on health care professionals when he mentioned his PSA (measure of cancer and his number was "astronomically high" according to our GP). I have very healthy supports for my anxiety: I meditate, run, cycle, and do yoga. But being in the moment does not come naturally to me.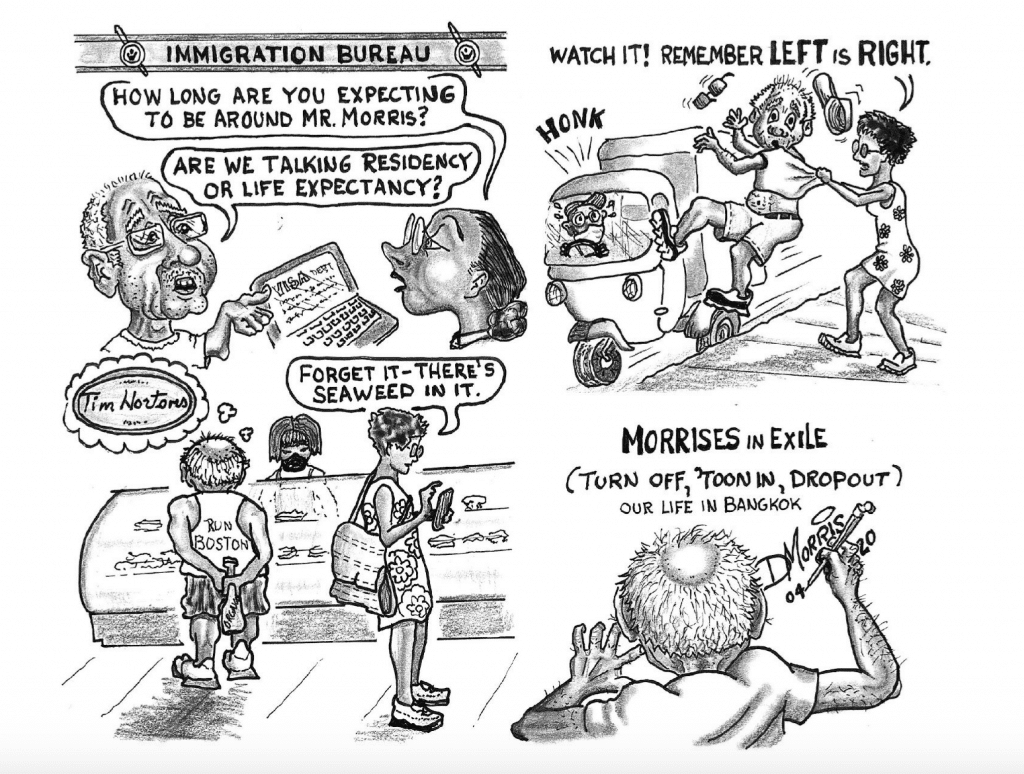 Friends of ours came out of the woodwork to tell us about a new high tech targeted radiation treatment that had put the husband, also secretly in stage four, into remission. We discovered that the treatment was available in Vietnam's neighbor, Thailand. So we tucked a visit into a Thai oncologist before we headed off cycling. The oncologist looked at Duncan's scan and expressed his surprise that Duncan was not in a wheelchair and in pain. During our cycling trip I meditated an hour each morning before our ride. Jet-lagged, in culture shock, and worried about cancer I often lay awake at night racked with anxiety. Duncan was oblivious of my sleeplessness and anxiety. I would often drop back from him when cycling to weep. We had two wonderful weeks in mid-February cycling in Vietnam against a backdrop of the emerging pandemic.
Tourist crowds thinned and masks started to appear.
Our tour guide grew despondent as a series of phone calls cancelling future trips arrived. We flew off to Thailand for blood-work and to await the first treatment. We headed to a beautiful tropical island to spend 10 days waiting for the first treatment. The worldwide pandemic panic was slowly growing. Italian, British, and German tourists sat at breakfast glued to their phones with worried looks. We checked the news in the mornings then shut our phones off. I meditated and did yoga to ground myself. I managed every day to join Duncan in appreciating the moments we were living. But it was work. We did not talk about cancer and called our time together "island time." The moment arrived for the three hour drive to Bangkok and the first treatment.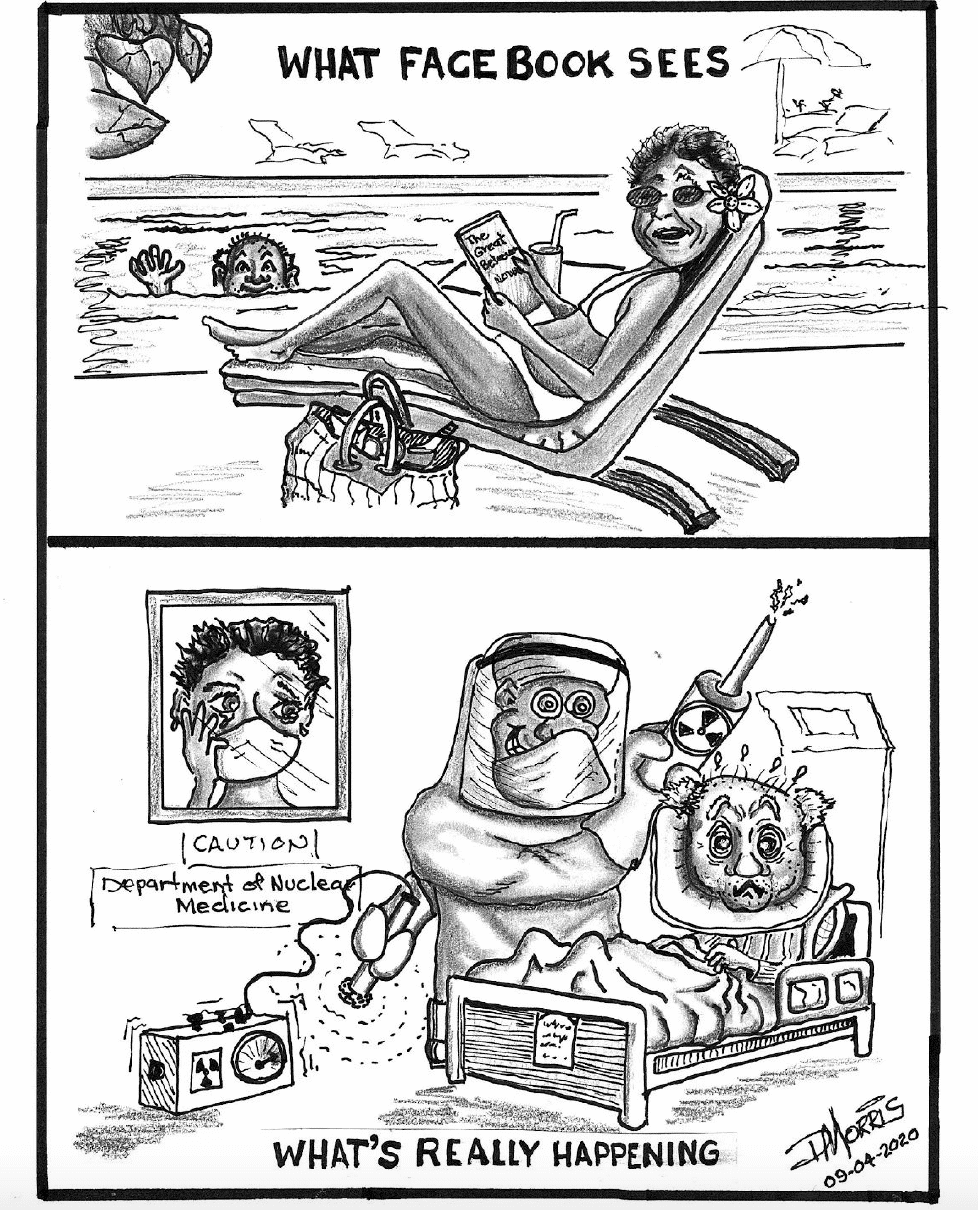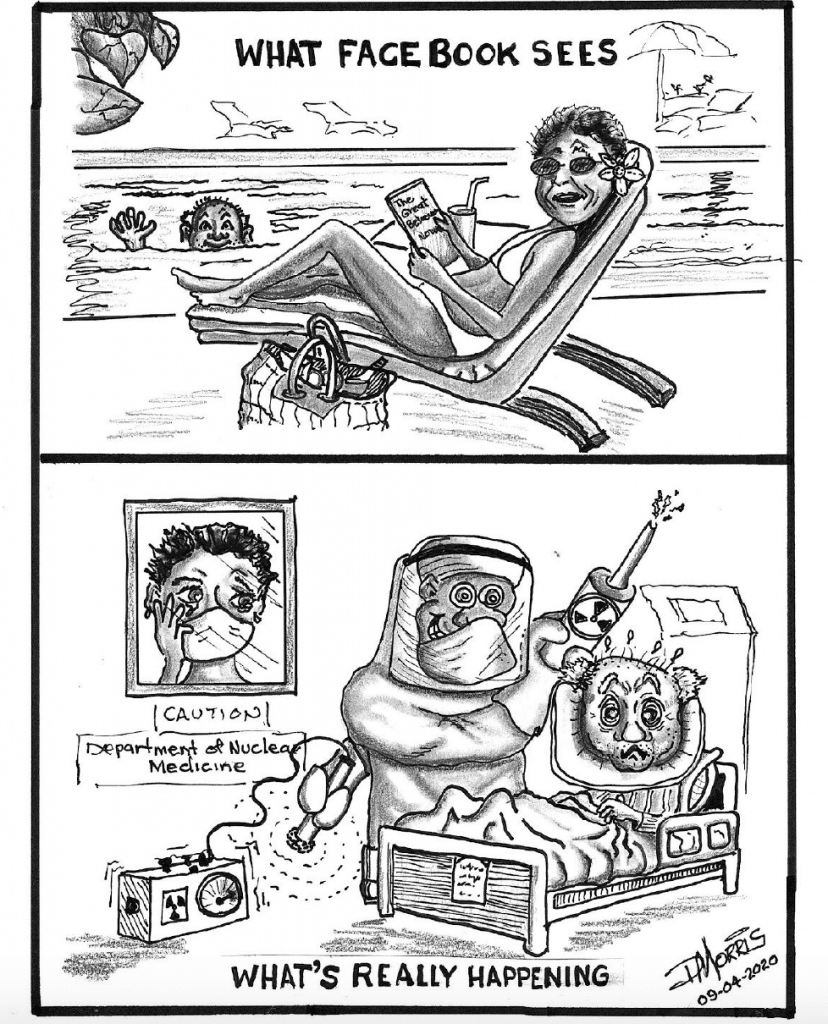 Duncan's First Treatment
Duncan's first treatment coincided with the world shutting down: mid-March. We had planned to travel to Bali to wait out the four weeks until the next treatment, and to fix a visa problem. Two days after his treatment (minimal side-effects) we sat in on our bed in the Josh Hotel deliberating over going to Bali. There were rumours of Thailand shutting the doors on travellers. We had contacts in Bangkok that were in the know. They were uncertain, but thought we could go to Bali for a few days to solve our visa problem. We travelled to the airport, masked and in gloves, to try and change our tickets.
A message from some British friends saying they were being kicked out of Vietnam sealed our fate. We could not risk being stuck in Bali. Even the Zen Master got flustered enough that we resorted to drinking whiskey at four o'clock to calm us. Duncan quickly recovered. I was meditating at three in the morning. Calm returned only to be disturbed the next day as we joined hundreds of masked tourists trying to renew their visas at a government office. We were aware the virus could be in the room so we were tense and vigilant. The next day we both were able to be present and enjoy the day with our recently landed British friends.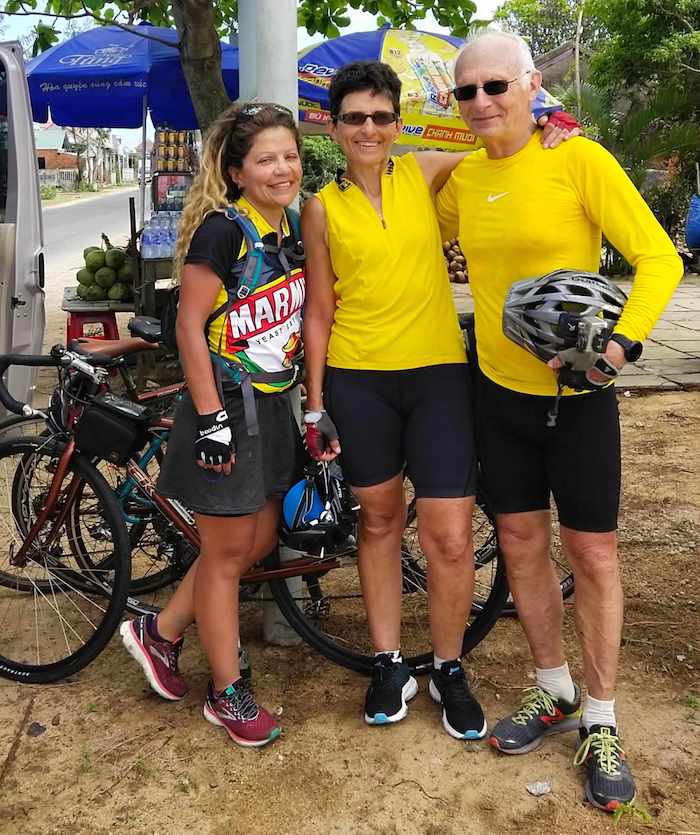 Our Tropical Island
Off to our tropical island with the Brits following closely behind, Tracey and Mike were on a two year trip travelling the world. They both had itchy feet so I wondered how they would fare on the laid back island, with no mountains to climb or passes to hike. By now the world was in full scale lockdown and panic — Duncan was enjoying every minute of this drama. I upped my yoga and meditation time and ran in the mornings to join him in the present moment.
We had tea with Tracey and Mike every afternoon before spending the evening endlessly talking about the pandemic and life back home. They planned on moving on in a week as it did feel like the panic had calmed down and lockdown protocols were in place. Ten days after arriving on the island we got a panicky message to get off the island as the provincial borders were shutting down. We packed up and high-tailed it back to Bangkok within an hour.
Back in Bangkok
Back in Bangkok our contacts helped us secure a beautiful apartment to hunker down in. We spent several days waiting in the Josh Hotel; we were two of three guests among a nervous staff that outnumbered us ten to one. Throughout it all Duncan was in the moment and not worried about either the pandemic or his cancer. Ironically the pandemic had a calming influence on me. The crazier it got the calmer I got.
Every morning I started the day with an hour's meditation. When I meditated now I felt connected to the whole world. There was a sea of calm to bathe in. Over the next two months we settled into our apartment life that was interspersed with trips to the hospital. The world was in lockdown and so were we. Every day we ran and came back to the apartment. Duncan is an artist. He worked on his political cartoons and documented our trip in cartoons for the local paper (minus the cancer) and his Facebook page. I did yoga and read. We worked on puzzles in the evening and watched Netflix, like the rest of the world it seemed. On the weekends we cycled around closed temples. Huge Buddha statues were everywhere as reminders of being in the present moment.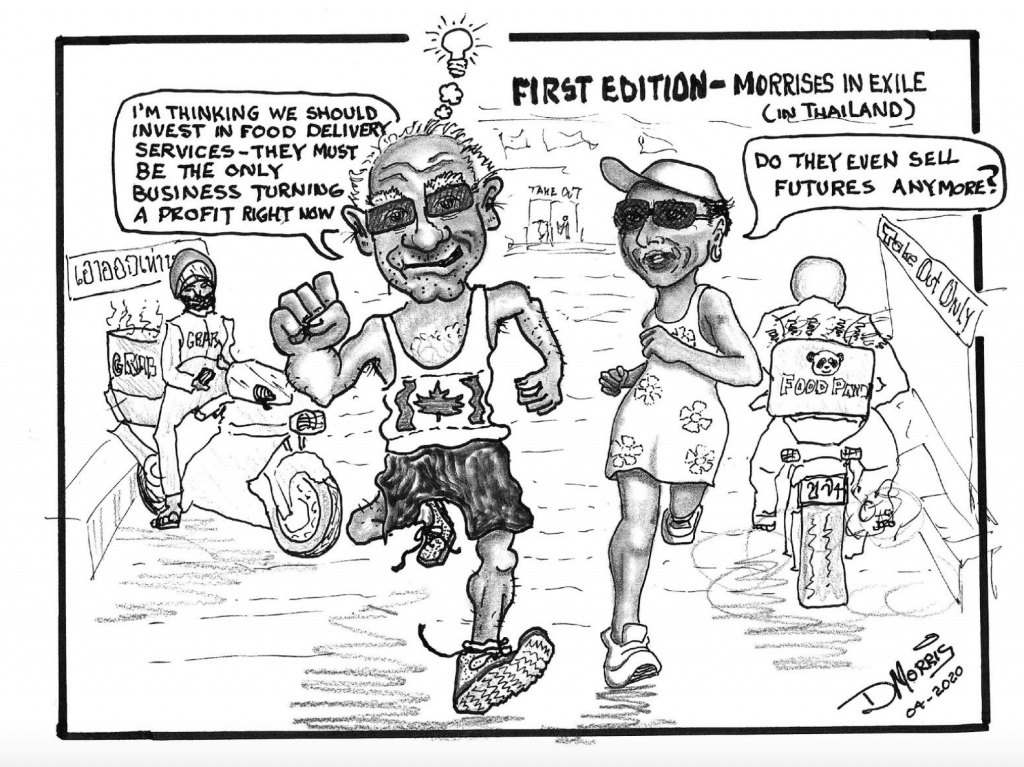 Being Here Now
For most of the two months in the apartment I was calm but often after worrisome hospital visits the calmness only came after a run and yoga. Most of the time we were truly together in the present moment. I joined Duncan in "being here now" but it took a lot of hard work. The Zen Master was just there naturally. After Duncan's third treatment we got the joyful news there was no cancer to be seen in a scan. We stayed three more weeks. Thailand was opening up so we could at last visit a few places. We cycled further afield and ate in wonderful restaurants (with masked servers and Plexiglas dividers). Travelling home through deserted airports, stewardesses served us in hazmat suits, wearing shields and masks. We felt like we were in a Margaret Atwood novel.
Home now for several weeks, the daily meditation continues. The pandemic also continues so there are other anxieties to deal with. I can't honestly say I am calm all the time. I have the tools to deal with what lies ahead though. Life is uncertain. We both deal with that uncertainty by being Zen. It's just a lot more work for me than for Duncan.